Sports Psychology and Simple Tools to Improve Performance in Volleyball
Explore the pages about sports psychology in volleyball.

Read about few simple triggers for the coach, parent or an athlete to improve athletic performance.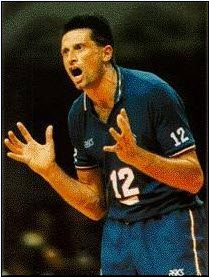 In the pages you get answers to following questions:
How to improve performance by self confidence?


How to become more self confident on the court?


How to minimize the effects of bad performance?


How to guide mind and body to do the optimal performance in the competition?

New! Forum Q/A - Share YOUR Experience
If you have specific questions about the mental training issues, post your question in the forum section in the bottom of this page.
People in the community have opportunity to share their experiences and answer your question.

All the people in the community are encouraged to add comments and give their two cents in.
Let's share our experiences and make this forum valuable for the community.
Go to Forum Submissions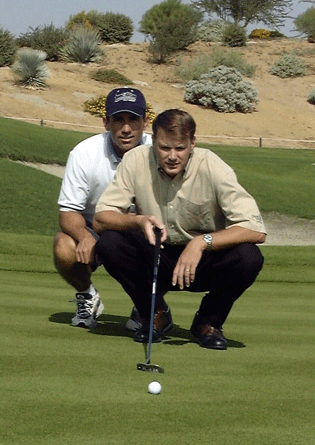 These pages focus on the sports psychology in volleyball, but coaches, players and parents from the other sports or even people outside the sports are more than welcome to participate.
The performance issues are very similar in all venues of life, so don't be shy to participate.
Sports Psychology - Useful Tools to Build Self Confidence or Skills
Visualization in Sports
How to use visualization to improve your performance?
Visualization is a mental rehearsal, in which athletes imagine the ideal performance.
Example 1:
Visualization plays a big part when i.e. training technical skills.

When athletes work on the specific skill, they should have their mind 100% on the skill and keep visualizing the skill while performing it. This helps players "to see" and imagine the correct completion of the skill.
When athletes "see and feel" the correct completion of the skill and have a clear motion picture in the mind about the skill, it helps them to notice mistakes - and also correct errors without coaches' help.
Example 2: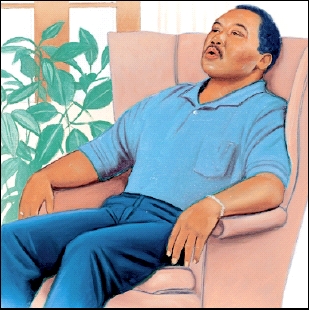 Other type of visualization is when an athlete visualizes her/himself in the game situation and successfully implementing a specific skill.
There are several different ways to make this happen. One way is to use video and moving picture in the process. Take a place in the relaxing and quiet environment. Sit or lay down and set up a moving picture in front of you. The athlete could make it even more powerful by listening self-affirmation phrases while watching the video.
More Examples
: sports psychology in volleyball page.
Sports Psychology for Coaches, Parents and Players
Parents.. players.. coaches.. are you familiar with these common issues in sports?
Explore the pages or
submit your question below to get an answer
.

How to help athletes to compete to their full potential? Few simple mental triggers can help the coach to be a more effective coach.


How to cooperate with parents to get them work with you?
Parents

How to help your children to learn quickly and perform at the highest possible level?



Well-meaning parents in their excitement can do mistakes and hurt the self-esteem of the athletes.

How to help children to build their confidence and become a better athlete?
Athlete / Teammate
Do you feel like you or your teammate performs better in practice than in competition?



Is choking too familiar to you?


Do you let your mistakes and losses bother you?


Has injury held you back and lowered your self confidence?


Do you feel like you are in the performance slump? How you can help your teammate get over the slump?




New! Forum Q/A for Volleyball
Explore the forum section to find answers related to the previous issues.
Submit your question or add a comment below.
Have A Question About This Topic?
Have a question, issue or comment about this?

Share it!

Let's make this valuable place for all the coaches, players and parents in the community.

So join in and write your own page!

Your Questions, Answers and Comments
Click below to see questions, answers and comments from other visitors to this page...

How Many Coaches Teach Their Players Positive Self Talk?

How many coaches teach their players to change their self-talk? I am a middle school guidance counselor in southwestern Michigan. One part of my job …
Building Confidence for Top Volleyball Performance

I have the ability to play volleyball effectively, but during important matches I am not able to show my talent due to shyness. What would help me …
Motivating Your Team To Be More Competitive

How to motivate your team to be more competitive? How do you teach your team to want to compete harder? How to improve your team's motivation to get …
Self Confidence in Volleyball Serve

Many junior volleyball players feel anxious when serving. Often the situation is made worse by the crowd. You may hear somebody fearfully yelling "Now …
How to Build Self Confidence for Volleyball Not rated yet
How to build self confidence to spike the ball with authority? When playing with a new team often I am not able to perform at my highest level. Answer …
Volleyball Team Performance in Practice and Competition Not rated yet
How to improve volleyball team performance in competition? My volleyball team does really good during drills and practice, but during competition it …
Sports Psychology Related Pages
Positive Self Talk in Volleyball
How to use positive self talk to improve your performance?

Special Article:
Steps to Improve Volleyball Players Self Confidence
A special article by the leading expert in the field. Access only by newsletter subscribers on the Friends List.