Positive Self Talk to Make You More Competitive in Volleyball
How to use positive self talk to improve performance?

Athletes who are physically more gifted than their competitors sometimes express their frustration that they are beaten by physically and athletically less gifted competition.
Often in these cases an athlete's belief limits their ability to surpass the competition.
Athlete's beliefs start limiting the performance when s/he starts thinking negatively: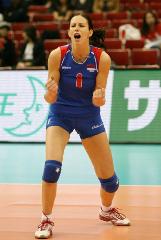 "I will never be as good as she is"
"I could never jump serve like he does."
"I can't move as quick as she does."
"Why I am always missing the serves in the match."
Instead of having negative thoughts an athlete need to use positive affirmations to improve the performance.

New! Forum Q/A - Share YOUR Experience

Do you have questions about the self-talk or other sports psychology issues?



Post your question

in the volleyball forum section in the bottom of this page.

Players, coaches and parents have opportunity to share their experiences and

answer the question

.





All the people in the community are encouraged to add comments

. Let's make the forum Q/A valuable for the community.

Go to Forum Submissions
What is the purpose of self talk?
Self affirmations help athlete to perform at the highest possible level in the competition.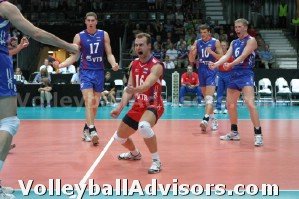 They can be used to
help athlete to stay fully focused
on the training or the specific situation in the match.
They could also help athlete
to close out previous mistakes or unsuccessful experiences
, which may come on thoughts at times.
The purpose of affirmations and self talk is
to make the performance automatic
, but still having feeling and thoughts in it – those feelings and thoughts just need to be positive ones.
Read the examples below.
Self Affirmations – How to Build Up Your Confidence in Volleyball?
Self-affirmation is repeating positive statements to yourself
, i.e.:
"I have passed toughest jump servers successfully over and over again in practice - I know I am able to pass them directly to the setter in the match."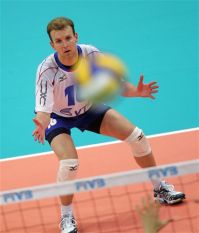 "When I see the opponent sending me a jump serve in the match, I will be calm because I know I am capable of passing it straight to the setter. I have already proved it in the practice."
Self Affirmations in the Practice or Competition
The shorter affirmations work better in the practice or competition, for example:
"I have practiced so I am strong."
"I can hit hard"
"I can serve the jump serve." (When you say "I can serve the jump serve"; it makes it even more powerful when you let the positive image of you doing a jump serve to run in your mind while saying the phrase.)
Give Commands to Yourself
When you talk to yourself, you could also use short commands like:
"Got to stay focused!"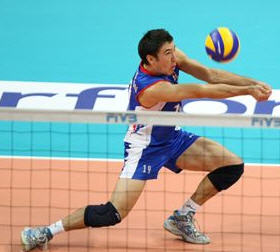 "Focus!"
"Move your feet!"
"Move!"
"Don't guess, react!"
"Read the hitter."
"Move under the ball."
"Repeat that serve."
"Now dig the ball again."
"Hard work pays off", etc.
How to Practice Self Talk by Yourself?
The athlete should use positive self-talk
during the practices or matches
.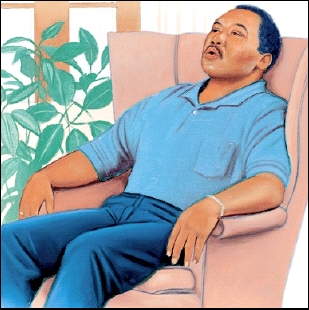 The athlete could also use positive self-talk
to prepare for practices and matches
.
How to do it?
An athlete sits comfortably in the chair, focuses to close everything else out, totally relaxes for 5-20 minutes and repeats one affirmation (or more of them) after another.
The athlete could make this process even more powerful by recording a specific skill, saving the skill in the video clip multiple times in a row, and watching this clip, while repeating or listening the affirmations.

New! Forum Q/A for Volleyball



Follow the link below to find questions and answers about self-talk and mental training.



Submit your question or add a comment.



Go to Forum Q/A Submissions
More Examples:
How to use self-talk and visualization to learn jump serve? Visit Sports Psychology in Volleyball page by clicking the link below.