Self Confidence in Volleyball Serve
Many junior volleyball players feel anxious when serving. Often the situation is made worse by the crowd. You may hear somebody fearfully yelling "Now just put it over the net!"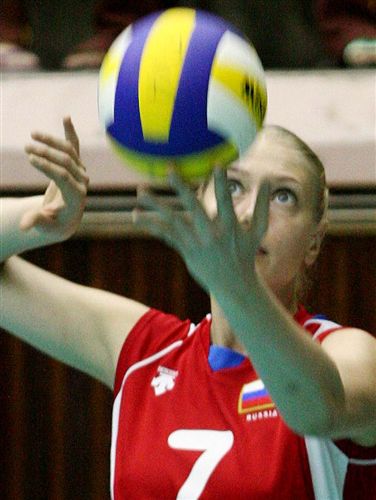 How do you help your players to become more self confident when serving in volleyball?

(Editor's note: This question by the reader was very valuable for the community, so we delivered it to the mental training specialist.)




Answer for Self Confidence in Volleyball Serve:
For many years, I have taught our "Ultimate Serving Method" to players across our nation. Here's an overview of our Method:
Players need to keep their minds clear of thoughts of frustration, doubt and negativity when competing in general, and this is even more important to their performance when serving due to the "dead-time" they have prior to serving.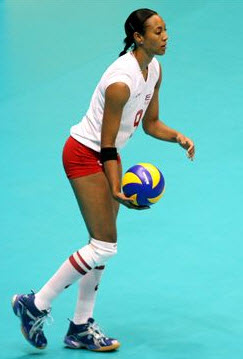 Our conscious minds can only hold one thought at a time, so we teach players to use visualization and "key-words" to occupy their conscious mind while serving, in order to "keep out" everything else.
When performed correctly, this helps them to improve their serving consistency, accuracy and performance in pressure situations.
Here is the sequence we teach players to use everytime they serve:
1. Once you are in position to serve, take a deep breath an let it go. (This helps to release muscle tension and clear the mind)
2. Visualize the result of your serve. (See the ball go to the spot you are aiming for)
3. As you begin to toss the ball, say the word "sight" to yourself.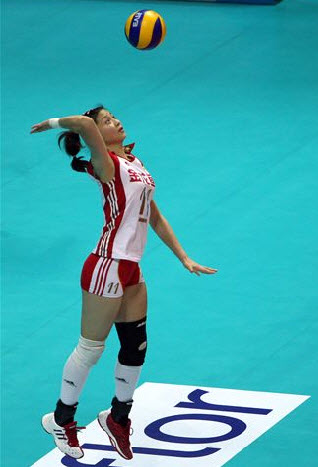 4. As you begin to bring your hand forward to contact the ball, say the word "feel" to yourself.
5. After a successful serve, say the word "Yes" to yourself.
We also teach players to develop and use an "anchor" to train their minds to remember the feeling and success of their serving mechanics, as well as a technique to "clear" their minds of the thoughts and feelings associated with a missed serve.
Unfortunately, this column does not allow for me to go into enough detail to explain the "anchoring" and "clearing" process in detail, as teaching our Ultimate Serving Method to a group of players takes about forty-five minutes.
Until next time,
Dave Cross
National Director
Yes I Can Volleyball