Famous People in Volleyball
Bernardo Rocha de Rezende
Certainly there are famous people in volleyball - one of them is coach Mr. Bernardo Rocha de Rezende from Brazil. Mr. Rezende, known as Bernardinho, (Rio de Janeiro, May 28, 1959) has been the coach of the winning Brazilian men's national team since 2001.
The Volleyball History of Coach Rezende:
Coaching legend Rezende played volleyball from 1979 until 1986, representing Brazil is several international competitions. In 1988 Bernardinho took his first steps in his coaching career. He was a technical assistant for Bebeto de Freitas at the Seoul Olympics in 1988.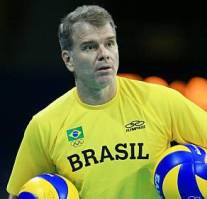 Rezende trained women's volleyball in Perugia (Italy), where he stayed until 1992. The following year, he took coaching responsibilities for the men's team in Modena, Italy. Then Bernardinho returned to Brazil and year 1994 he took the lead of the Brazilian Women's Volleyball team until year 2000.
Brazilian men's volleyball team had been underperforming for a while and wanted to do changes after a disappointing sixth place year 2000 in Olympics. Rezende who had spent six years coaching the women's national team, was chosen to be the new head coach of the Brazilian men's national team in 2001.
Already in Rezende's first season the Brazilian team achieved gold medals in major international competitions (World League, South American Championships) and one silver medal (World Grand Champions Cup).
Coach Rezende Becoming the Best Volleyball Coach Ever
Since then Brazlian men's volleyball team with the lead of Rezende has won nearly all the international tournaments, including
Olympic Games in 2004
World Championship 2002 and 2006
World League titles in 2001, 2003, 2004, 2005, 2006 and 2007
More Famous People in Volleyball - Coach Rezende's Players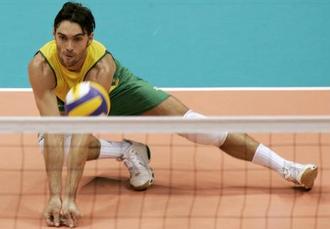 There are rumors Rezende resigning from the men's national team and a new generation of players will be taking over in the great volleyball team of Brazil after the Beijing Olympic Games 2008. Make sure you'll watch them in Beijing 2008 - those could be the last moments to see one of the greatest volleyball teams ever again.
Below there is an introduction of some of the most famous volleyball players in 2000's. We introduce some players of Coach Rezende and the great volleyball team of Brazil.
Volleyball Quotes from the Famous People in Volleyball - Coach Rezende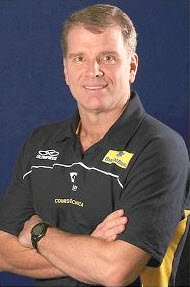 Through his accomplishments Rezende has become a coaching legend. Some secrets behind his success can be drawn of some of his following quotes:
Fivb, international volleyball governing body, described Rezende "For Brazil coach Bernardo Rezende, perfection and satisfaction are unreachable goals in a never-ending quest."
"Everybody has to respect the moral principles and no one can consider himself more important than the team."
"After the first very important victories, the biggest problem was to overcome the changing environment around the team. If the players change their attitude, loosing the firm discipline - the winning squads suddenly disappear."
More Volleyball Quotes from Coach Rezende