Read Inspiring Volleyball Quotes From the Coaching Legend
Take a close look at these inspiring volleyball quotes from Mr. Bernardo Rocha de Rezende. We are positive you'll get many things out of them and love them as much as we do.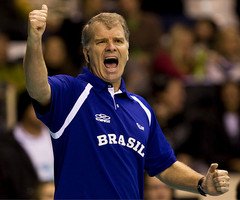 Inspiring Quotes from the Legend
We read these volleyball quotes over and over again - and never stop admiring his coaching philosophy and his drive to push his team forward.
Mr. Rezende from Brazil is a true volleyball legend and his skills are recognized by the volleyball fans all over the world.

Bernardo's team, men's national team of Brazil has won nearly every international tournament under Rezende's leadership since year 2001.
Volleyball Quotes about Coach Rezende
Fivb, international volleyball governing body, described "For Brazil coach Bernardo Rezende, perfection and satisfaction are unreachable goals in a never-ending quest."
To read more about coach Rezende, visit Famous Volleyball Players pages.


Inspiring Volleyball Quotes from Coach Rezende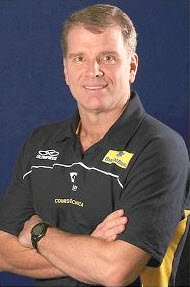 Coach Bernardo Rezende
"After the first very important victories, the biggest problem was to overcome the changing environment around the team. If the players change their attitude, loosing the firm discipline - the winning squads suddenly disappear." --Bernardo Rezende


"Each time an important tournament finishes, I start to think about the future." Rezende said after a victorious World Championship tournament as his players danced with the trophy and he was calm, deep in thought.


"It isn't easy, and I hope they keep this essence." --Bernardo Rezende spoke after another win.


"I think it is very special winning after everything we won and seeing them like they are winning for the first time. --Bernardo Rezende


"I am happy that we got to the final, after six years working with this team. But my main feeling is one of relief. First we had to get to the semi-finals, then the final. Now we have a third goal. The pressure is still there." --Bernardo Rezende


"We are a soccer country, and they don't like second place. It is not well-received in our country." --Bernardo Rezende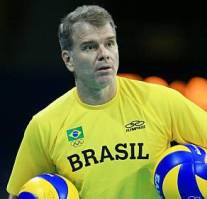 "We have to do our best. We owe that to ourselves. We have to refocus and think about what we are going to do tomorrow." Rezende guiding his team to look forward to the final after winning a semi-final match.
"I think the key is that we only focus on the next tournament as the most important one no matter the previous victories," Rezende referred to the long domination of Brazil after winning 2010 World Championship, which was the third time in the row.
"Since both teams were basically at the same level, whoever made less errors would have won the match."
"We must believe more in ourselves."
To read more quotes from coach Rezende visit Famous Volleyball Players pages.

More Inspirational Volleyball Quotes - Famous Volleyball Players
Karch Kiraly Quotes