Famous Volleyball Players
Ivan Miljkovic
Ivan Miljkovic(Miljkovi)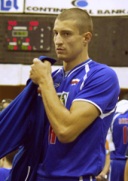 One of the most famous volleyball players, Ivan Miljkovi is a Serbian male volleyball player, who won indoor volleyball Olympic gold medal in the year 2000 with Yugoslavia (nowadays Serbia).
Miljkovi is one of the most dominant and impressive offensive players.
Miljkovi is one of the best players in the world and the first player in the history of World League to receive Most Valuable Player award four times. Miljkovi became World League MVP in 2001, 2002, 2003 and 2005.
Famous Volleyball Players - Volleyball Quotes
Spectacular Spiker - Ivan Miljkovic

Miljkovi is regularly on the top of the best spikers list in the tournaments and has a great jump serve. He is very well built and extremely strong opposite hitter who has variety of different shots; he can swing the ball away with a power or using his good technique.

For an extremely big player Miljkovi moves surprisingly well. He has a good footwork and is quick from his feet; therefore he is able to generate a good speed for his approach from any distance to the ball.
Scoring machine Miljkovi is probably the best volleyball player in the world in his position.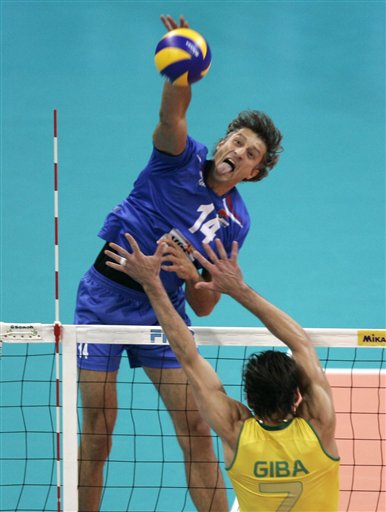 It is not a surprise that Miljkovi was the one to score the last point for his team in the final match of 2000 Olympic Games, when his team Yugoslavia won Olympic gold medal.
He will be an exciting player to watch in any of the upcoming international competitions. It is guaranteed that Miljkovic will be on top scorers list as long as he will continue his career. He has been on the top of world for 10 years already, so we may not have that many years left to watch him in top international competitions anymore. Enjoy his game while you can.
Miljkovic has played most of his professional career in Italian club teams. He has represented Partizan in Serbia, Macerata and Roma in Italy, Olympiakos in Geece and Fenerbahce in Turkey.
Famous Volleyball Players Quick Facts:
Name
: Ivan Miljković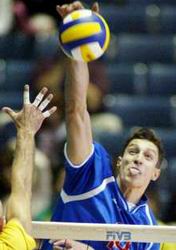 Born
: September 13, 1979 in Niš, Serbia
Position
: Opposite
Spiking arm
: Right
Clubs
: Roma Volley, Lube Banca Macerata, Student Niš, Partizan Belgrade, Olympiakos Greece, Fenerbahce Istanbul
Shirt # 14
Nickname
: "Ivan the Terrible"
Personal awards in the World League, World Championships and Olympic Games:
Most Valuable Player and best server in the World League 2005


Best Scorer in the World League (2009, 2008, 2005, 2003, 2002)


The first player in the World League history to be crowned MVP four times (2001, 2002, 2003, 2005)
Volleyball Players Related Pages
Famous Male Volleyball Players Karch Kiraly
Famous Female Volleyball Players - Successful Olympians