Kerri Walsh Volleyball Quotes
Read volleyball quotes from Kerri Walsh, one of the most famous volleyball players. You'll find some very funny volleyball quotes from this top female professional volleyball player.
Volleyball Quotes - K. Walsh Olympic Gold Medalist
"Misty was born to play this game. She has an ease and an awareness about her when she is on the sand that is magical. Misty is the player she is because she has taken her natural, God-given talent-which is amazing-and worked her butt off to improve-which makes her the best."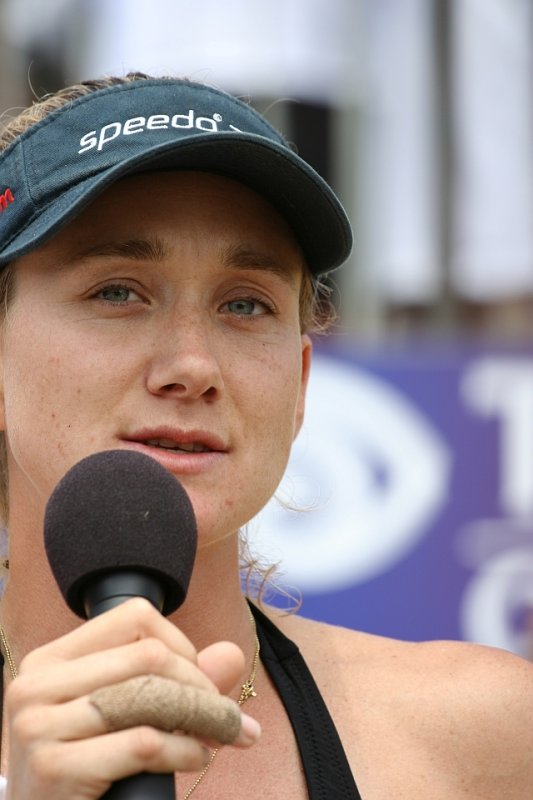 "I wish we had action figures. Maybe next time." Kerri about their several endorsements and TV commercial appearances
"What's not to love about us! People got to know Misty and me in Athens. We've continued to be successful and continued to connect with the fans. I promise we're going to be tough to get rid of."
"We have to fight the entire time, we can't start at the end when it's getting down to crunch time. This is for a medal. We can't leave anything on the floor." Kerri in Olympics 2000 as indoor volleyball player
Kerri Walsh Volleyball Quotes about Beach Volleyball
You touch every other ball and, if you screw up, you only have one more person to back you up. You can't go hide in the corner.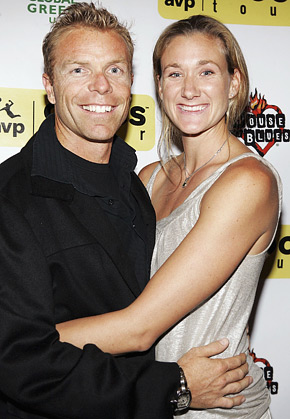 "Growing up, I'd avoid it. I was really awkward, and I couldn't move. I felt like I was pretty good at indoor, and I didn't want people to see me weak. So I made a conscious effort to avoid it. Nutty, huh?" - Kerri talks about Beach Volleyball
"I really loved indoor, and I loved the team chemistry and all that. But the freedom that beach allows me is unbelievable. Especially the freedom to live where I want to."
"I feel the sky is the limit with the AVP and beach volleyball, " Kerri said about growing popularity of beach volleyball. "Everyone plays beach volleyball at some point in their lives."
"You have so much more responsibility (on the beach). Every weakness is exposed from the get go. You have the elements to deal with. I'm still learning how to use wind properly. It's the ultimate adventure and ultimate challenge. There is so much room to cover."